Gravesend Regatta
Formed 1846
The Gravesend Town Regatta was first registered in 1846 and next year's celebrations will mark 172 years of traditional skiff rowing in the Borough. The Regatta will take place at the Gordon Promenade Leisure Area over the weekend of 16th - 17th June 2018.
The organising Committee is made up of elected members of the public, who all give their time voluntarily, plus 3 additional members appointed by Gravesham Borough Council.
Gravesend Regatta Committee always hold their Annual General Meeting in January, at which the public members are elected. The Council representatives are then nominated in April each year, at the Council's own Annual General Meeting.
Currently there are 11 members on the Committee, including the Council reps.
This coming year will see a reorganisation of the current Committee, with several new posts being created and a new chairman elected at the A.G.M. after 46 years. So, more than ever, we are keen to find other enthusiastic people to join us, bringing along exciting new ideas, who will help us to continue providing the residents of Gravesham, and its surrounding areas, a sport with such a fine history.
We are always keen to find new members to join us. Come along to the practice events every Tuesday and Thursday at 6pm by the Rowing club
Latest Tweets

19 Hours ago
Its a beautiful evening.
#rowing
is on this evening from 6pm. For those who are recovering from the weekend, there is always Thursday
23 Hours ago
Fantastic effort by all involved at this years 172 Gravesend regatta. Already planning next years with a debrief to…
https://t.co/YUbE5JnfU4
4 Days ago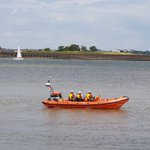 8 Days ago
Rowing is on for tonight. We will be mustering at 6pm outside the rowing club.
Who We Are
Meet the Committee members and Council representatives behind the Gravesend Regatta
History
The origin of the Gravesend Regatta is lost in the mists of time, but there is little doubt that they were held as far back as Tudor times.
New Crews
We always need new crews to ensure that one of the oldest Regattas in the country can survive.
We currently invite entries for crews from pubs, clubs and port workers amongst others. We also hold mixed and veteran races. Apart from the main Regatta, we also intend holding other races and events during the summer rowing season, which runs from April to September every year. We attract people from all walks of life, who just want to have a good time and can keep fit too! Details of where to meet, what times training sessions are and what to do next can be found here…
Upcoming Events
Throughout the year the Gravesend Regatta Committee organises its own Regattas and races for the local teams. In addition, it also encourages entries into other group's races. These currently include The Great River Race and the Round Canvey Race.
Sponsors
For the first time in the history of the Gravesend Regatta Committee, 2006 saw sponsorship of our skiffs.
In return for sponsorship, the Committee advertises the company name on the side of each skiff and our motor boat. The company logo is also included on our posters and headed paper. Every time the Regattas are reported in the local papers, the accompanying photographs serve as a further advertisement.
If you've looked through our gallery you've likely seen previous sponsor's names of our skiffs. If you would be interested in sponsoring the Regatta in some way please read on…
Gravesend Fixed Seat Rowing Club
The reasons for setting up the Gravesend Fixed Seat Rowing Club is to make collecting training monies and racing fees easier for rowers and the Committee.
Tide Times
Want to know the tide times? Well we have a nifty little tracker to let you know.